Chester O. Case
Born: 7 Oct 1827, New York
Marriage: Mary Gray on 25 Sep 1854 in Oswego, New York
Died: 14 Jan 1890, Oswego, New York at age 62
Buried: Rural Cemetery, Oswego, New York

Noted events in his life were:
• Occupation: Lawyer, 1855, Oswego Town, Oswego, New York. From 1855 New York State Census

Household record:

Name Age Relation County Years in Occupation
to head of Birth Oswego
Jesse Gray 52 - Saratoga 42 Farmer
Thyrza Gray 52 Wife Onondaga 42 -
Mary Case 23 Child Oswego 23 -
William Gray 16 Child Oswego 16 Farmer
Jane Gray 13 Child Oswego 13 -
Sarah Gray 10 Child Oswego 10 -
Chester O. Case 26 Son-in-Law Livingston 2 Lawyer
• Occupation: Clerk, 1860, Dayton, Chickasaw, Iowa. From Census. Also lists the value of his real estate at $400 and personal estate at $300.
• Occupation: Farmer, 1870, Adrian Township, Lenawee, Michigan. From Census
• Occupation: Lawyer, 1880, Oswego, New York. From Census
• Obituary: Oswego Daily Times, Tuesday Evening, 14 Jan 1890, Oswego Town, Oswego, New York. OBITUARY
Chester O. Case
The many friends of Chester O. Case will be pained to hear of his death which occurred this morning, Jan. 14. He was born in York, Livingston county in 1827, and consequently reached his 63rd year. In his younger manhood, he was a teacher, came to this county about '62, and shortly after was made superintendent of schools in Oswego Town. He read law with Babcock and Rhoads and remained with them for a time after his admission to the bar. About '56 or '57 he went West and eventually took up his residence in Chickasaw county, Iowa. The respect in which he was held by that locality was evidenced by the fact that for ten successive years he was county clerk and ex office county judge. Subsequently he lived in Michigan for three or four years and returned to Oswego about 1878, and was employed in the law office of Rhodes and Richardson for a time, finally opening a law and pension office of his own. Since his return to Oswego he has been elected Justice of the Peace and supervisor. Mr. Case has filed every position of trust with conspicuous fidelity and ability. He was well educated and above the average in natural gifts. His one drawback was a not over-strong constitution and about 12 years since he showed marked signs of bronchial difficulty which gradually developed till all hope of restoration was practically given up. This difficulty, and the prevailing influenza, which attacked him a little over a week ago, have together proved fatal. His general temperament, his intelligence and his fidelity and integrity have made him an esteemed and valuable citizen wherever he has lived. His surviving family consists his wife, Mary daughter of Jesse Gray, and their daughter, Clara who will receive the sympathy due to such a loss. Mr. Case was a member of the First Presbyterian church of this city. The obsequies will take place at the family residence Friday, the 17th, at 10 a.m.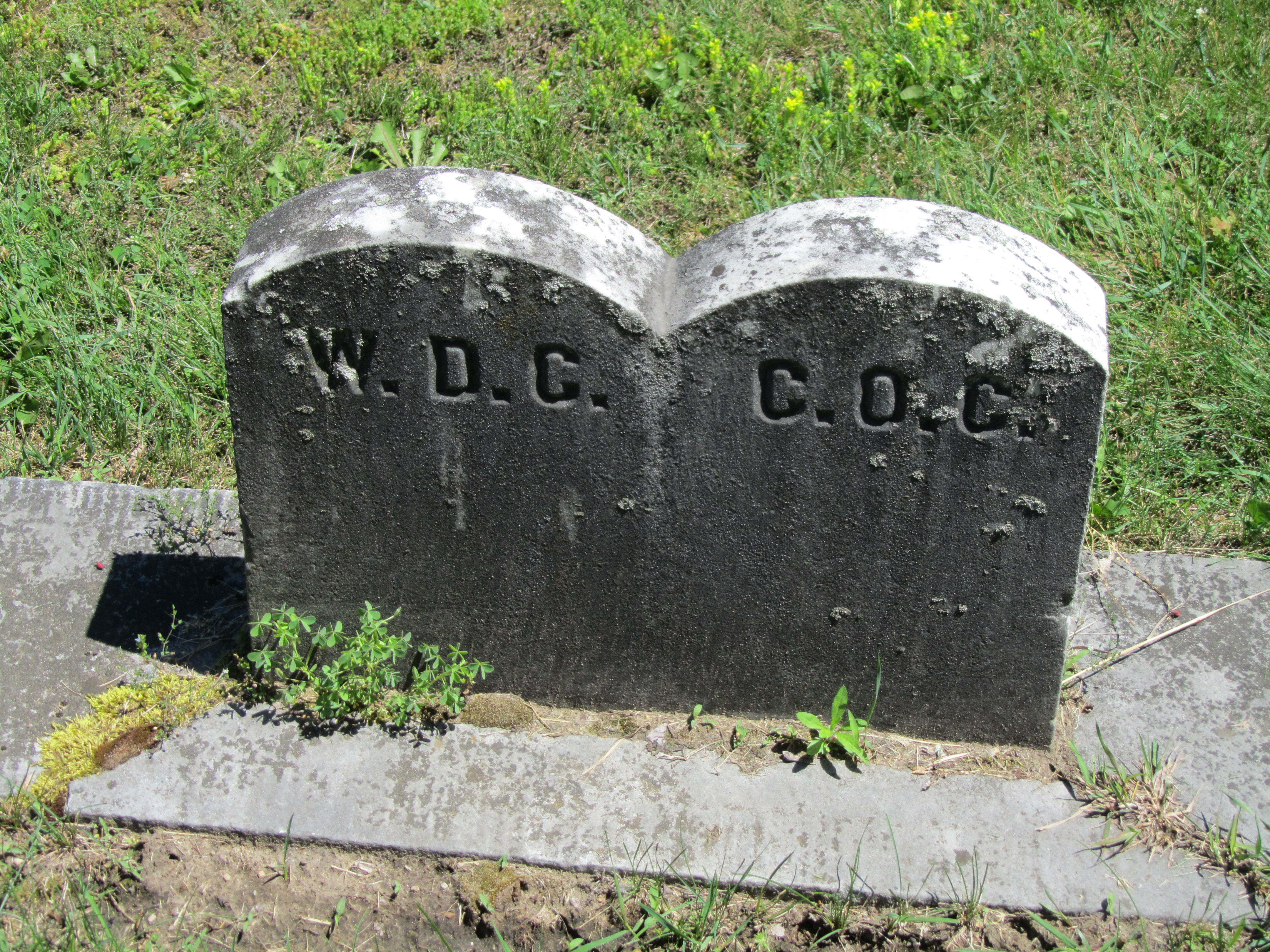 • Cemetery: Rural Cemetery: Oswego Town, Oswego, New York. Section Acre, Lot 37 – Lot Owner Nathan Beckwith
Case, Chester O. / died 1-14-1890 / married / born 10-8-1827
Case, Mary Gray / died 3-26-1910 / born 10-4-1831 / wife of Chester
Case, William D. / died 1-1-1884 / born 12-6-1860

Note: This lot is adjacent to Jesse Gray Plot, Section Acre, Lot 45
Chester married Mary Gray, daughter of Jesse William Gray and Thyrza Beckwith, on 25 Sep 1854 in Oswego, New York. (Mary Gray was born on 4 Oct 1831 in Oswego, New York, died on 26 Mar 1910 in Pierre, Hughes, South Dakota and was buried in Rural Cemetery, Oswego, New York.)

Noted events in their marriage were:
• Engagement: Oswego Daily Times, Wednesday Evening, Page 4, 27 Aug 1902, Oswego Town, Oswego, New York. Engagement Announced.

The engagement of Miss Clara Taurza Case of this city to, Rev. Asa D. Thibodeau of Redfield, South Dakota, has been announced. Miss Case is one of Oswego's most accomplished musicians and is the daughter of Mrs. C. O. Case of $llen Street. Mr. Thibodeau is a rising young minister. The wedding which will be a quiet one will occur early in September.
• Marriage Banns: Source: Oswego Times and Journal, Wednesday Evening, Page 2, Column 4, 27 Sep 1854, Oswego, New York. MARRIED
In this city on the 25th instant by Rev. Dr. Condit, Mr. CHESTER O. CASE and Miss MARY GRAY daughter of Mr. Jesse Gray.
• Marriage Banns: Reverand Dr. Condit performed the marrage, 27 Sep 1854, Oswego, New York. Source, Oswego Paladium, Page 3, Column 1

**************************************************************
Records Pertaining to the First Presbyterian Church in the City of Oswego, N.Y.
Transcribed by: The New York Genealogical and Biographical Society.
Edited by: Royden Woodward Vosburgh
New York City, October 1917.


PRIVATE MARRIAGE RECORDS OF REV. ROBERT W. CONDIT, D. D.


Sept. 25/54 Monday evening Chaster O. Case to Mary Gray, daughter o f Jesse Gray of the town of Oswego $5.00