The Engineer
By Bob Gray
July 4, 2017
When I was growing up, my father always had a picture we referred to as "The Engineer" in his office. I didn't know the history of the picture until after my father died in 1999. My father, Robert B. Gray, was an engineer as was his father, E. T. Gray. My mother, Mary E. Lynch Gray, decided I should have the picture from my father's office after he died because I too am an engineer and none of my siblings were engineers. The picture is by Angelo L. Caravaglia, who was born in Erie, Pennsylvania on February 9, 1925. Written in pencil at the bottom of the print is the word "Engineer" in quotes, Angelo Caravaglia, and 52, indicating the print was made in 1952.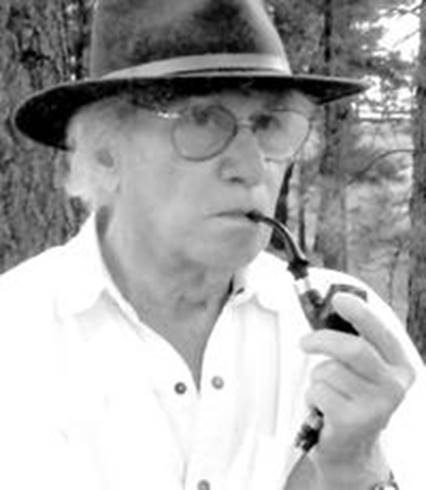 The artist Angelo Caravaglia
The Engineer by Angelo L. Caravaglia.
When my mother gave me the picture, she told me how it came to be in my father's office. After graduating from college in 1939, my mother became a substitute teacher in the Erie school system. Her Commonwealth of Pennsylvania Department of Public Instruction college certificate below shows she received the certificate on 14 August 1939. It also states she was qualified to teach French, Mathematics, and Science in any secondary school in Pennsylvania. The certificate says it is valid for three years.
Mary E. Lynch's college certificate from the Commonwealth of Pennsylvania (left – front, right – back).
In December, she signed a contract with the City of Erie Public Schools to be a substitute teacher. Her rate of pay was $6 per day. She may have taught French and Science but I know for certain that she taught Mathematics at Gridley Junior High School. Gridley is located on the northwest corner of the park at the intersection of 6th and Liberty Streets. She told me that Caravaglia was one of her students there. She said he always had a figure that he was carving with him in class. In an effort to get the students more engaged in math, she asked Caravaglia to explain to the class how he used math to determine the proper dimensions for the figure he was carving. Caravaglia died in 2008 and his obituary from a Utah newspaper says "His talents were manifest at a very young age when he first began carving soap with his precious pocketknife." which clearly supports my mother's story of his carving a figure. A similar obituary appeared in the Erie, Pennsylvania newspaper.
Mary E. Lynch's contract with the Erie Public School System (left) and Google street view of Gridley Junior High School (now Emerson Gridley Elementary School) (right).
After she told me the story, I looked on-line for information on the artist. I found his curriculum vita on-line and that he was a professor of art at the University of Utah. He was originally hired as a print maker and later progressed to sculptures. He has several sculptures in public places in Utah. My mother thought Caravaglia was in the Army during the Korean War but according to his obituary, he served during World War II. The Engineer is clearly based on his experience during the war. After he was out of the Army, his C.V. said he received a Tiffany Foundation Fellowship in graphics in 1951-1952. I believe part of the terms of the fellowship was a requirement to hold public shows of his work. I remember he held shows in Philadelphia and Erie. I know he had other shows but I unfortunately cannot find his C.V at the time I'm writing this, but his bio is published here and it includes a list of his shows.
The show in Erie was at the Erie Museum which is located on the corner of 6th and Chestnut. We lived on 7th Street, just a couple of houses away from Chestnut. My grandmother, Jenny O'Brien Lynch, and Aunt Eileen lived across the street from us. One or both of them came to our house to take care of us while my parents went to the show at the museum. My mother said they paid $5 for the Engineer print. My father wrote that they paid $25 for the print in a web page he prepared before he died. He also said they bought it in the 1940s while my mother indicated it was 1955, shortly after one of my younger brothers was born. I think my mother was probably right. So, that is how they came to own the print titled The Engineer by Angelo Caravaglia.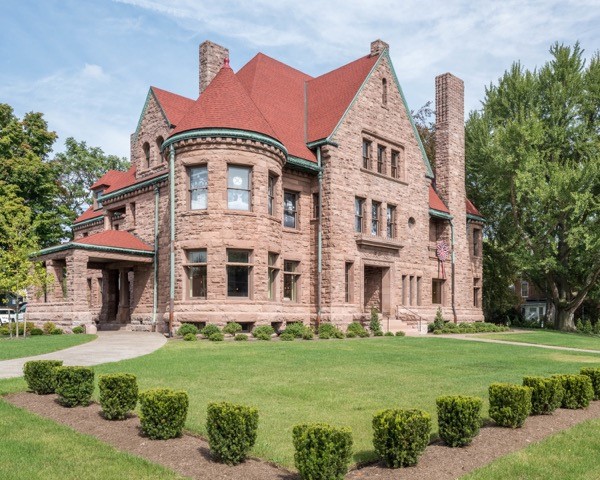 The Erie Museum by RJ Fiorenzo photography.
I have tried to find other references on-line about his work without success. His obituary says he retired in the 1991 and moved to Glendale, Arizona where he died in 2008. His web page lists a variety of works but none that are similar to the Engineer.
Back to family history | Home | Bob Gray Consulting | Genealogy
Copyright 2017, Robert F Gray