Elizabeth Rich
Born: 10 Nov 1770, Wethersfield, Hartford, Connecticut
Marriage: Dr. Nathan Beckwith on 25 Nov 1789 in Wethersfield, Hartford, Connecticut
Died: 30 May 1852, Oswego Town, Oswego, New York at age 81
Buried: 1852, Rural Cemetery, Oswego, New York

Noted events in her life were:
• Birth: From Family Search org (Note: There are two entries, one lists her birthplace, the other her mother's last name), 10 Nov 1770, Middletown, Connecticut. Name: Elizabeth Rich
Gender: Female
Baptism/Christening Date:
Baptism/Christening Place:
Birth Date: 10 Nov 1770
Birthplace: Middletown, Connecticut
Death Date:
Name Note:
Race:
Father's Name: Thomas Rich
Father's Birthplace:
Father's Age:
Mother's Name: Ruth Pryor
Mother's Birthplace:
Mother's Age:
Indexing Project (Batch) Number: I01413-2
System Origin: Connecticut-EASy
Source Film Number: 1513707
Reference Number: it 3 p 229
Collection: Connecticut Births and Christenings, 1649-1906

Also from the Barbour Connecticut Records: Elizabeth Rich, dau of Thomas & Ruth, b. 10 Nov 1770 - Middletown VR

• Residence: From Family History, 1769, Weathersfield, Connecticut. Family Tree Project done around 1960. Includes information obtained from aunts in Oswego.

Family Search org information indicates she was born in Middletown, Connecticut. Wethersfield and Middletown are about 12 miles apart.
• Land: From Oswego Land search, 1846, Oswego Town, Oswego, New York. Transaction recorded in Book 44 on Page 95. Film reference: FHL US/CAN 1011780

Year Grantor(s) Comm. Grantee(s)
1846 Emily Beach William N Beach etal Elizabeth Beckwith
1846 Edgar M Beckwith etal Elizabeth Beckwith
1846 Jesse Gray Thyrza Gray etal Elizabeth Beckwith
1846 Betsey Granger Pierce Granger etal Elizabeth Beckwith
1846 Dalinda Ostrander John Ostrander etal Elizabeth Beckwith

This is two years after Nathan Beckwith Sr's death and this is most likely related to settling his estate.

The above are all children of Elizabeth and of their spouses. Appleton, Nathan Jr, and Josiah are not listed above. Edgar's spouse is identified as Sally in the record.

The Grantors sold 111 acres, more or less, to Elizabeth for the total sum of $100. The land is identified as Subdivision 4 of Lot number 20 of the Military Township of Hannibal and is the same land purchased by Nathan Beckwith from the heirs of Benjamin and William Isaacs.

Transaction recorded in Book 44 on Page 96. Film reference: FHL US/CAN 1011780

Year Grantor(s) Comm. Grantee(s)
1846 Isabella Clark Rolan Clark Elizabeth Beckwith

Isabella and Rolan Clark sold land in Military Lot number 26 to Elizabeth for $300.


• Residence: Living with William M. Beach, 1850, Oswego, New York.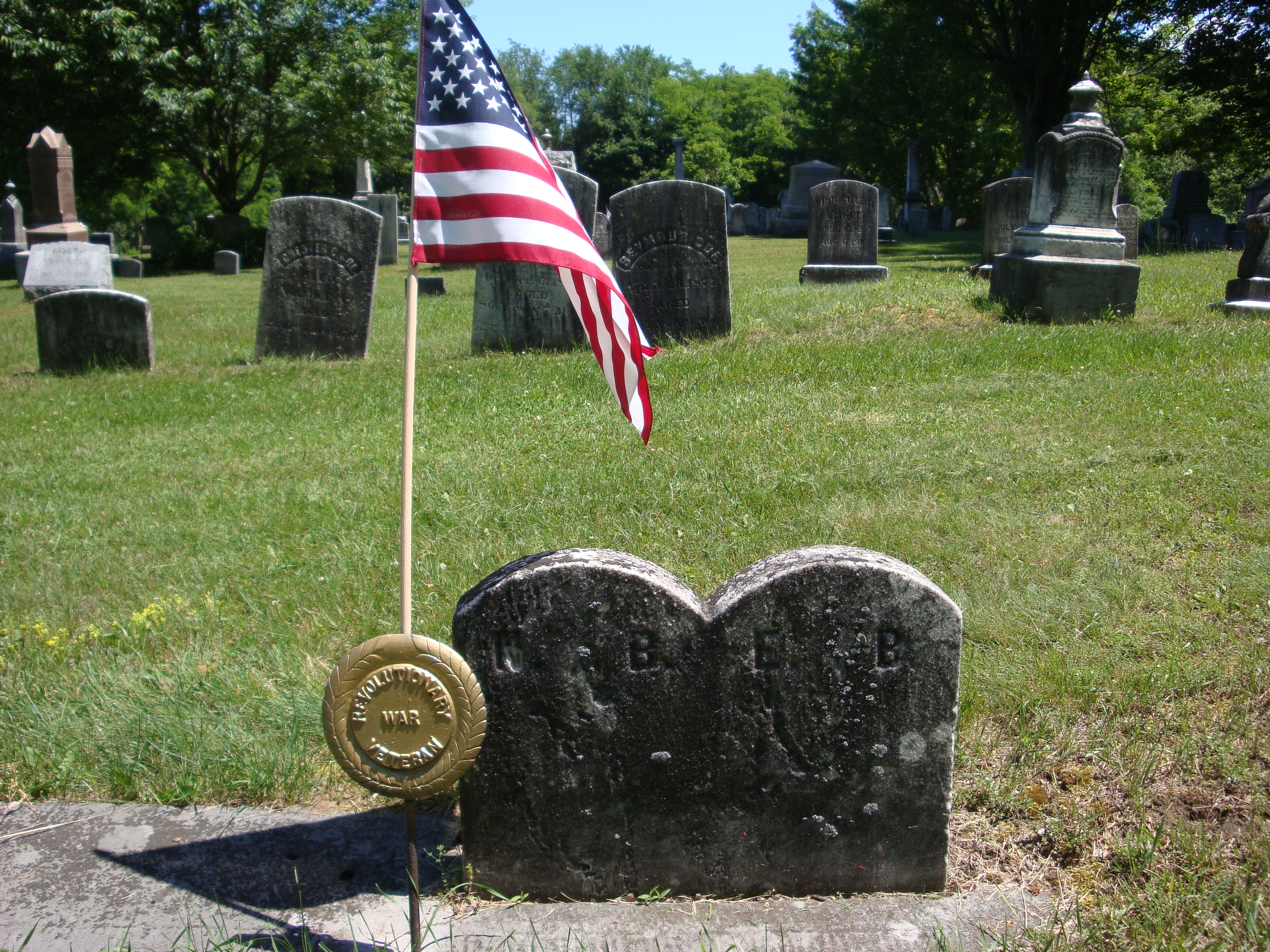 • Death: From Rural Cemetery Records, 30 May 1852, Oswego Town, Oswego, New York. Age 82, wife of Nathan.
• Monument: Rural Cemetery, Jesse Gray lot, Section Acre, Lot 45: Oswego Town, Oswego, New York. Inscription

Nathan Beckwith Died June 2, 1844 Age 76 (Rev. War Vet.)
Elizabeth His Wife Died May 30, 1852 Age 82
William D. Case Died Jan 1,1884 Born Dec 6, 1860
Chester O. Case Died Jan 14, 1890 Born Oct 8, 1827
Mary Gray Died Mar 26, 1910 Born Oct 4, 1831 His Wife

Elizabeth married Dr. Nathan Beckwith, son of Elisha Beckwith and Adelaide Carpenter, on 25 Nov 1789 in Wethersfield, Hartford, Connecticut. (Dr. Nathan Beckwith was born in 1768 in Lyme, Connecticut, died on 2 Jun 1844 in Oswego Town, Oswego, New York and was buried in 1844 in Rural Cemetery, Oswego, New York.)

Noted events in their marriage were:
• Marriage Banns: Internet listing. Wethersfield, Hartford Co., CT, Marriages 1739-1799
Early Connecticut Marriages
As found on Ancient Church Records Prior to 1800,
Vol 3, Rev. Frederick W. Bailey, 1898;
Sorted by Groom's Surname
http://freepages.genealogy.rootsweb.com/~jdevlin/source_files/wethersfield_groom.htm

Nathan Beckwith & Betsy Rich - m. 25 Nov 1789
- Notes: Nathan Beckwith of Hartford

Also in Families of Early Hartford, Connecticut
Author: Lucius Barnes Barbour
Publisher: Baltimore : Genealogical Pub. Co., 1977.