Nathaniel Hort
Born: 26 Nov 1878, Oswego Town, Oswego, New York
Died: 4 Oct 1918, France at age 39

Noted events in his life were:
• Death: From Gray Hort Genealogy, 4 Oct 1918, France.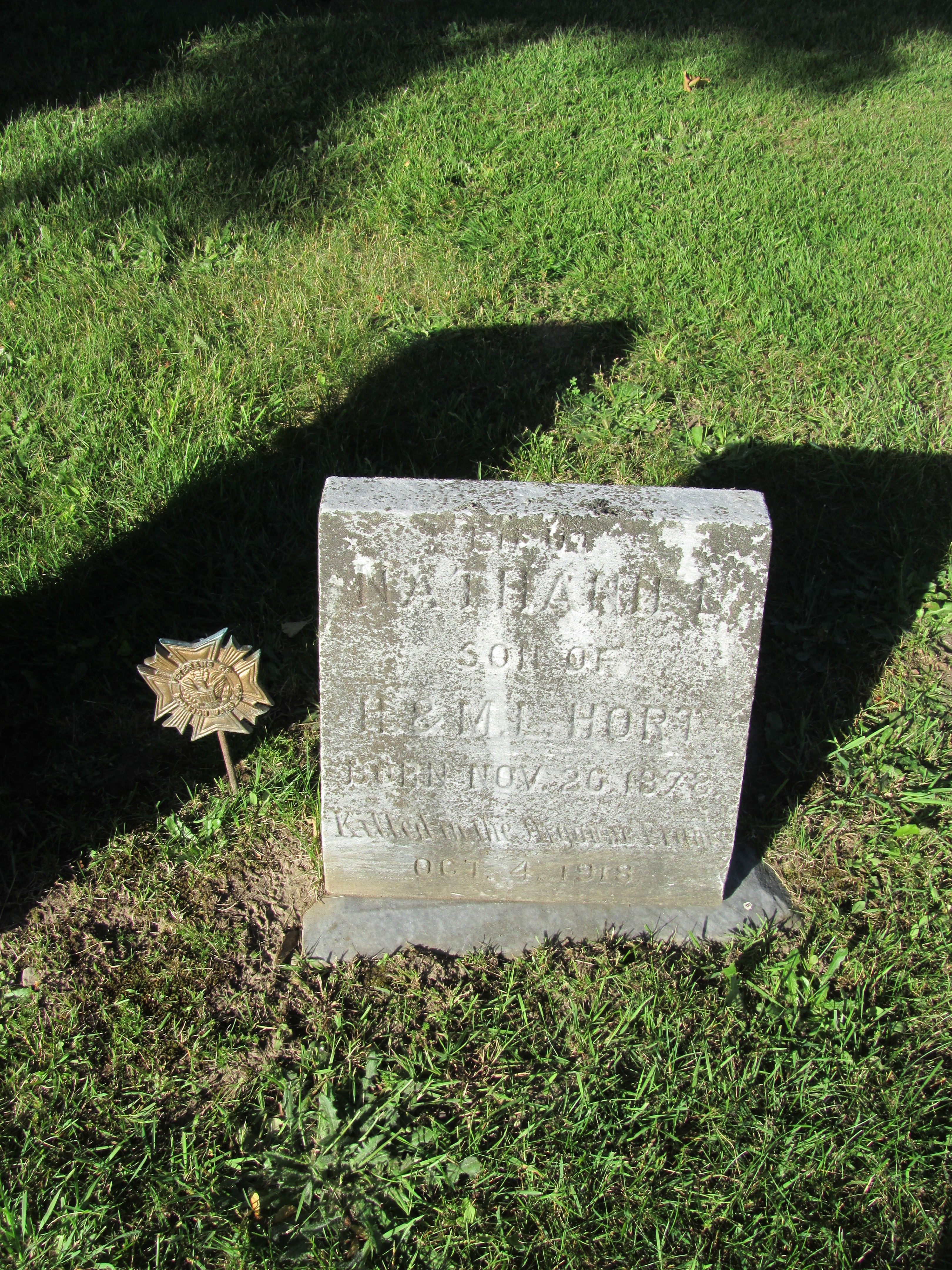 • Cemetery: Rural Cemetery, Sep 1971, Oswego Town, Oswego, New York. Oswego Palladium, September 14, 1971

FIFTY YEARS AGO
Wednesday, Sept. 14, 1921

The body of Lieut. Nathaniel Hort, 41, another of Oswego boys killed in World War, arrived here today and will be in state at Armory until funeral time .