Sophia Meade
Born: 1807, New York
Marriage (1): David Dunham Gray
Marriage (2): John Parkinson on 28 Mar 1850 in Oswego Town, Oswego, New York
Died: 6 Sep 1893, Oswego Town, Oswego, New York at age 86
Buried: Rural Cemetery, Oswego, New York

Noted events in her life were:
• Name: Family Search. Groom's Name: John Parkinson
Bride's Name: Lydia Mrs Gray (Other sources give here name as Sophia)
Marriage Date: 28 Mar 1850
Marriage Place: First Presbyterian Church,Oswego,Oswego,New York

Indexing Project (Batch) Number: M51136-1
System Origin: New_York-ODM
Source Film Number: 534224
Reference Number:
Collection: New York Marriages, 1686-1980

David D. Gray's children, Frederic and Mary L., are living with John Parkinson in 1860 Census. John Parkinson is married to Sophia, age 53.
• Religion: Member of First Presbyterian Church, 20 Apr 1832, Oswego Town, Oswego, New York. Records Pertaining to the First Presbyterian Church in the City of Oswego, N.Y.
Transcribed by: The New York Genealogical and Biographical Society.
Edited by: Royden Woodward Vosburgh
New York City, October 1917.

Apl 20, 1832 183 Sophia M. Gray D 286 Page 71 Prof.
• Marriage Banns: Commercial Times, Tuesday, 2 Apr 1850, Oswego Town, Oswego, New York. In this city, Thursday evening, by Rev. Dr. Condit, Mr. JOHN PARKINSON, to Mrs. SOPHIA M. GRAY.

From the Records Pertaining to the First Presbyterian Church

March 28, 1850 John Parkinson to Mrs. Lydia Gray $4.80



• Family: Census for John Parkinson family, 1850, Oswego Town, Oswego, New York. First Last Age Born
John Parkinson 50 England
Sophia Parkinson 42 New York
Harvey* Parkinson 3 New York
Mary* Parkinson 7 New York
Benj Parkinson 6 New York
Frederick* Parkinson 9 New York
Isabella* Parkinson 14 New York
Nathaniel* Parkinson 11 New York

* These children are almost certainly children of Sophia Meade and David Gray, not John Parkinson. Benjamin may also be a Gray.
• Sur Name: From Gray - Hort Genealogy. Gives her name as Sophia Meade.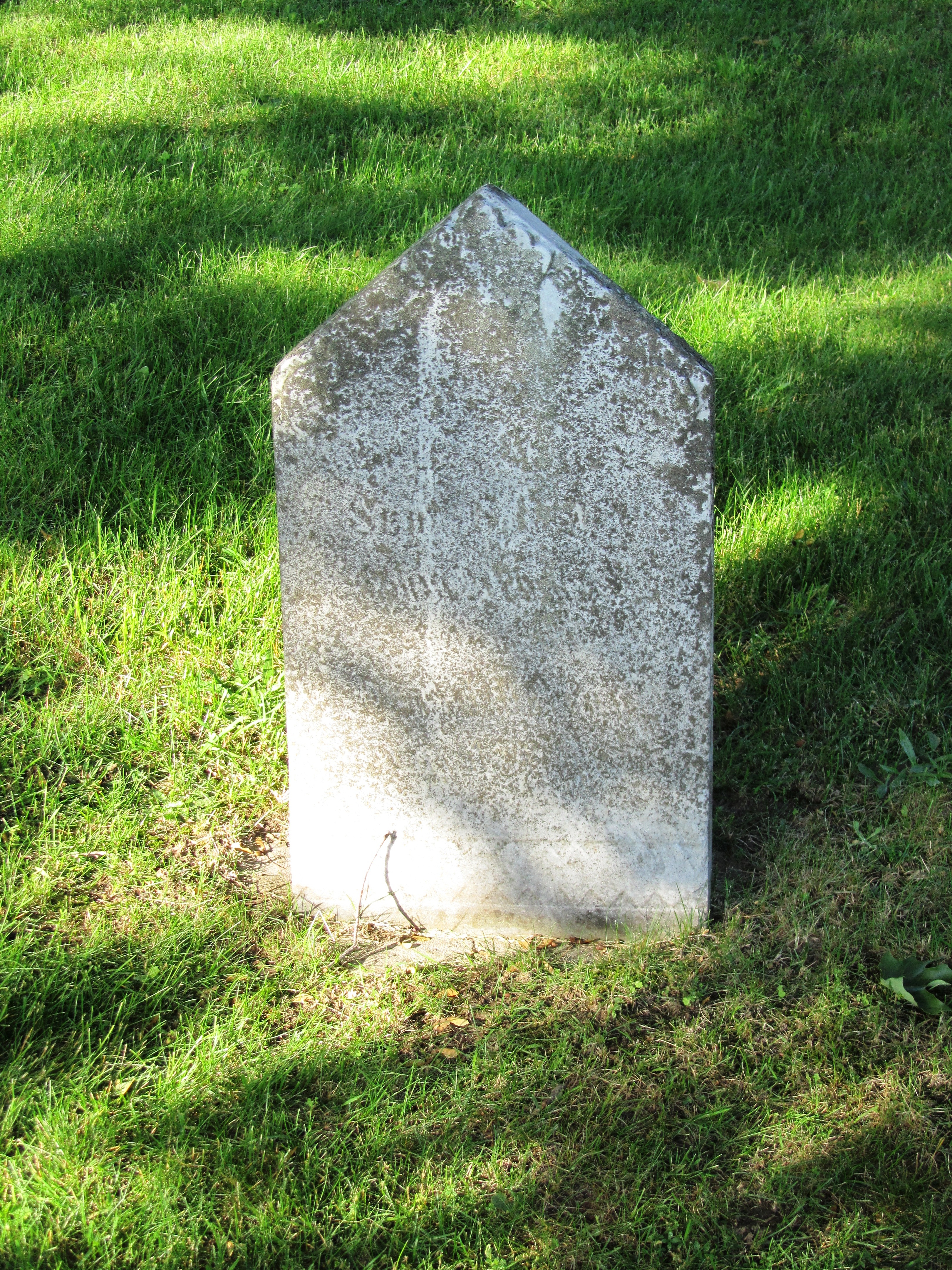 • Cemetery: Rural Cemetery, 1893, Oswego Town, Oswego, New York. Section 4W

With Hort family
Sophia married David Dunham Gray, son of David Gray and Clarissa Patchin. (David Dunham Gray was born on 25 May 1798 in Newton, Saratoga, New York and died on 10 Mar 1847 in Oswego, New York.)
Sophia next married John Parkinson on 28 Mar 1850 in Oswego Town, Oswego, New York. (John Parkinson was born in 1802 in England and died on 30 Nov 1887 in Oswego Town, Oswego, New York.)

Noted events in their marriage were:
• Marriage Banns: COMMERCIAL TIMES, Tuesday, 2 Apr 1850, Oswego, Oswego, New York. MARRIED

In this city, Thursday evening, by Rev. Dr. Condit, Mr. JOHN PARKINSON, to Mrs. SOPHIA M. GRAY.

Subject: Gray, Sophia M.
Description: Married John Parkinson on March 28 in Oswego Source: Oswego Palladium. 4/6/1850
Page: 3 Column: 1

****************************************************************

Records Pertaining to the First Presbyterian Church in the City of Oswego, N.Y.
Transcribed by: The New York Genealogical and Biographical Society.
Edited by: Royden Woodward Vosburgh
New York City, October 1917.

Page 36

PRIVATE MARRIAGE RECORDS OF REV. ROBERT W. CONDIT, D. D.
March 28, 1850 John Parkinson to Mrs. Lydia Gray $4.80