Florence E. Gray
Born: 5 Dec 1886, Oswego, New York
Died: 10 Oct 1981, Oswego Town, Oswego, New York at age 94
Buried: 13 Oct 1981, Oswego Town, Oswego, New York

Noted events in her life were:
• Occupation: THE PALLADIUM, THURSDAY, 7 Sep 1911, Oswego Town, Oswego, New York. Personal Mention
Miss Florence Gray, a graduate of Chaffee's Business School, has accepted a position in the office of Dr. W. S. Rice, of Adams, N.Y.
• Occupation: Stenographer at Leocle(? could be lock) Company, 1920, Syracuse, Onondoga, New York. From 1920 Census

Note: She is rooming at 408 West Street.

Her age is listed as 31.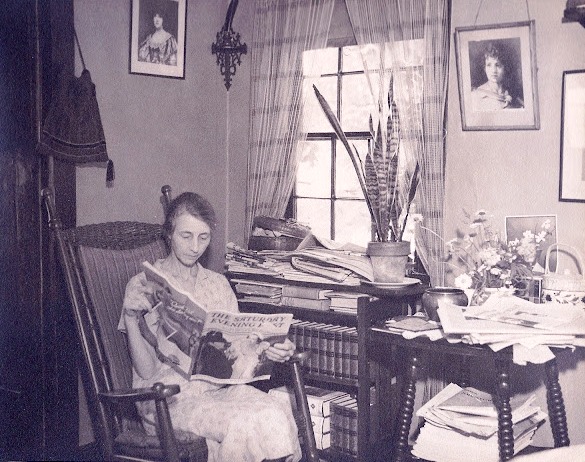 • Residence: Photo by Robert B. Gray, Jun 1937, Oswego Town, Oswego, New York.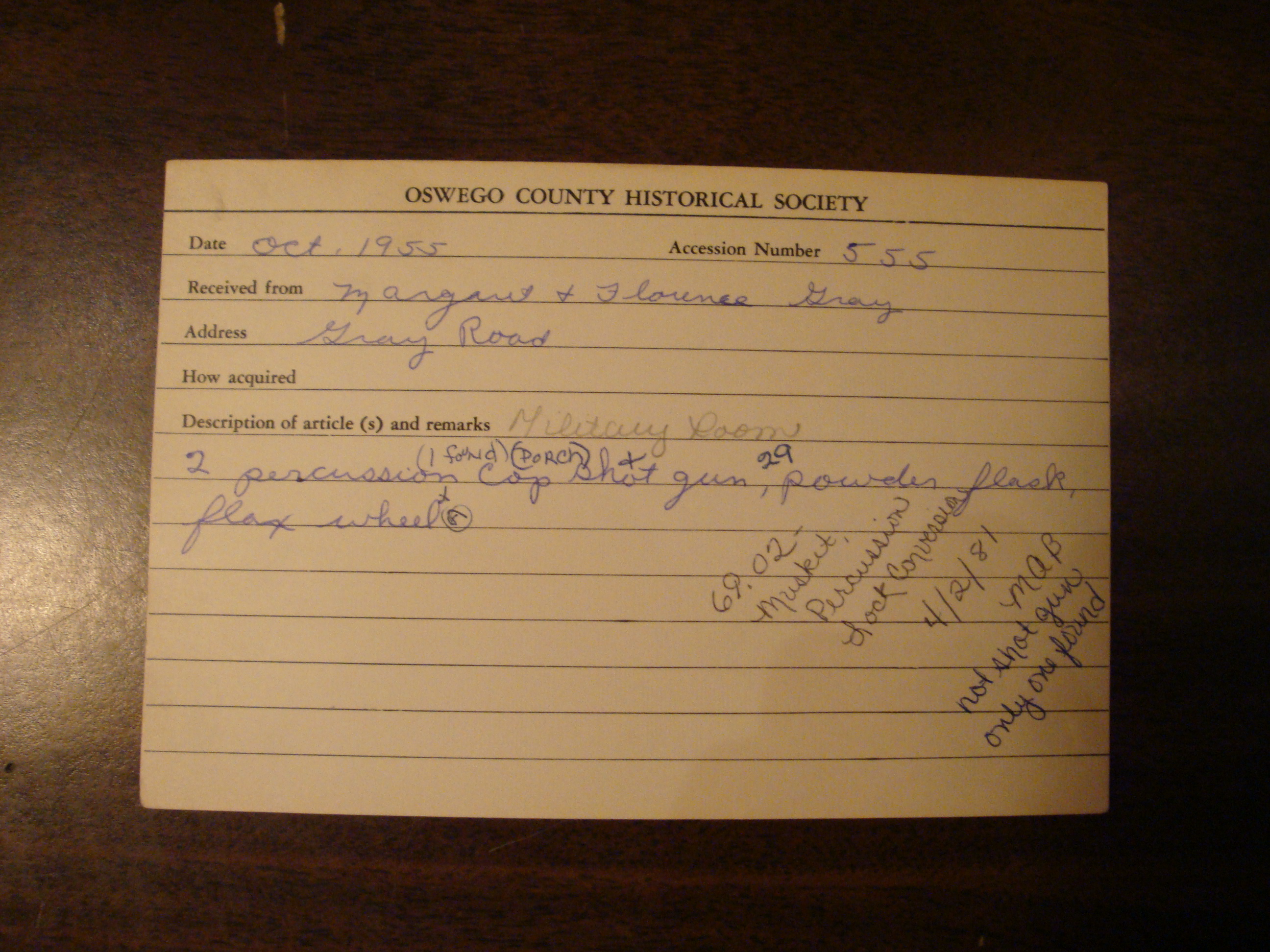 • Newspaper: Donation to the Historical Society, 27 Oct 1955, Oswego Town, Oswego, New York. PALLADIUM-TIMES, OSWEGO. N. Y., THURSDAY, OCTOBER 27, 1955
Many Acquisitions
Numerous acquisitions of the Historical Society were announced by Anthony Slosek, curator, as follows:

Margaret and Florence Gray, Gray Road: 2 percussion cap shot guns, powder flask, pike, flax wheel.
• Newspaper: The Palladium Times, Monday, Page 13, 9 Nov 1964, Oswego Town, Oswego, New York. Local News
Ruth and Helen Stevenson visited Florence Gray.
• Residence: The Palladium Times, Friday, Page 2, 31 Dec 1965, Oswego Town, Oswego, New York. Local News
Florence Gray is in the Beadle Nursing Home.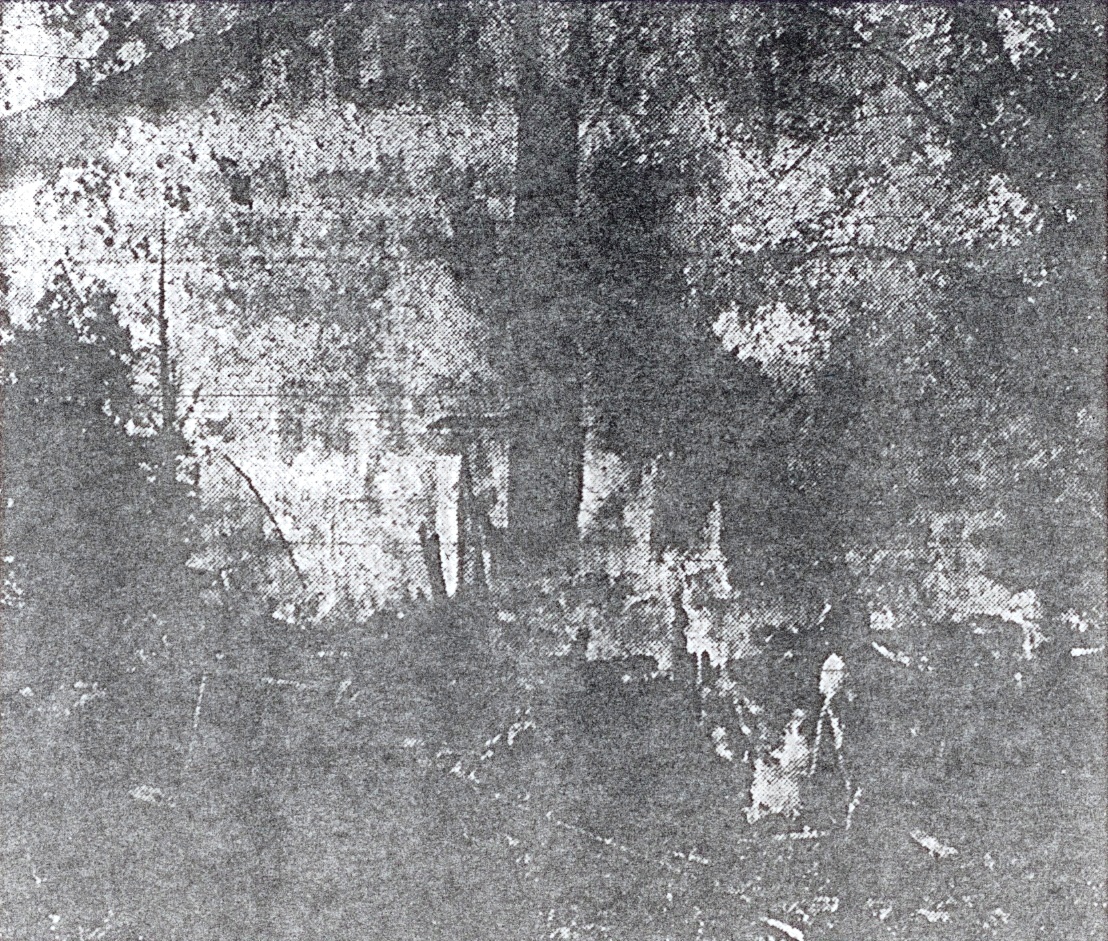 • Residence: Destroyed by fire, 11 Jul 1972, Oswego Town, Oswego, New York. PALLADIUM-TIMES, OSWEGO-FULTON, N. Y., TUESDAY, JULY 11, 1972

Minetto Fire Dept. responded to a blaze in a vacant house owned by Dr. and Mrs. (Doren) Dennis Norfleet on the Gray Road at 6:08 a.m. today. The wood frame house, which was reportedly built around 1870, is located next door to the home of Minetto Fire Chief John Flanagan. It was formerly the home of Florence Gray, who is now a resident of Hillcrest Nursing Home.

Chief Flanagan said at noon today that the building was fully engulfed in flames when he and his men arrived at the scene. The house was termed a total loss.

There have reportedly been difficulties lately with youngsters breaking into the house and someone apparently had been in the area that night. Flannigan said that it looked as if there had been a bonfire on the grass outside and that the grass was burned.

Eleven firemen were on the scene and remained there until 10.43 a.m. Granby Fire Dept. was on standby duty at Minetto.

Note: This house was most likely built by her father, William, as he married Rosanna Stevenson in 1871.


• Obituary: Oswego County Messenger, Monday, Page 5, 12 Oct 1981, Oswego Town, Oswego, New York. Florence Gray
OSWEGO - Florence Gray, 95, formerly of Gray Road, Minetto, died Saturday at a local nursing home. Born in Oswego, Miss Gray was a graduate of the former Oswego Normal School. For a number of years, she was employed at Savage Arms Co. in Syracuse, where she handled the firm's correspondence with French and German companies.
She was a member of the Presbyterian Church. Surviving is a nephew, Robert Gray of Palmyra.
Services will be at 10:30 a.m. at Dain Funeral Home. Burial will be in Rural Cemetery.
Calling hours are 7 to 9 p.m. today.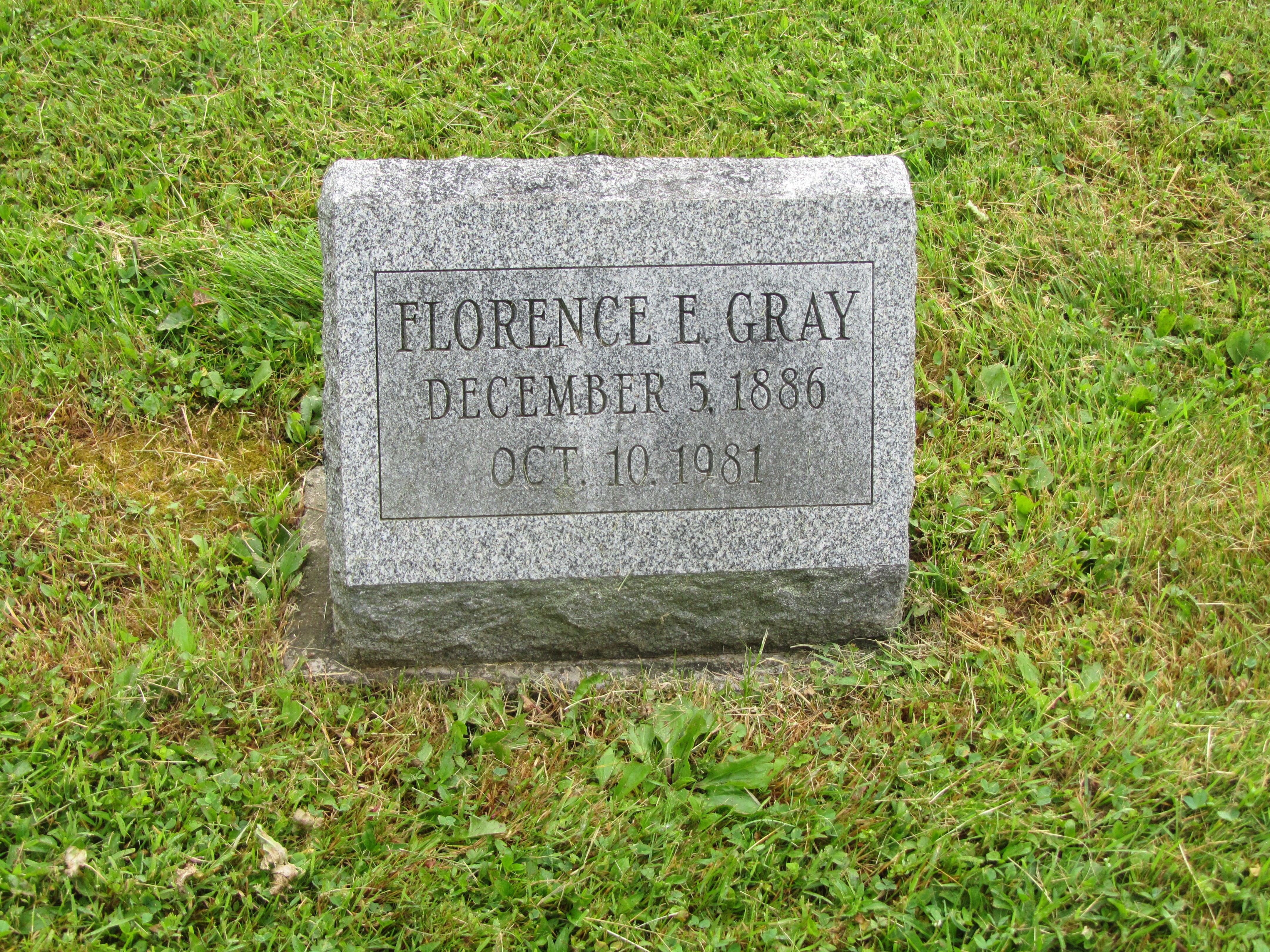 • Cemetery: Rural Cemetery: Oswego Town, Oswego, New York. Buried in Florence Gray – Section 10, Lot 328
Florence Gray / died 10-10-1981 / age 95 / buried 10-13-1981 / died in Oswego, NY / Dain Funeral Home